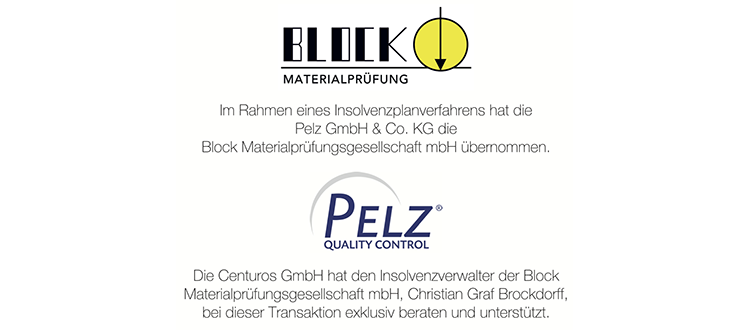 Block material testing company saved
We are delighted, that the insolvency administrator, with our support, was able to restructure the company in the frame of a planned insolvency proceeding.
This was made possible through an investor proceeding, at which Pelz Quality Control was gained as an investor. As a result, the 40 jobs at the company were saved.
The BLOCK Materialprüfungsgesellschaft GmbH is a broadly positioned service provider in the area of material technology and has special authorizations for the areas of aeronautics, space, rail and automobile industries and energy production.